Sabrina Seymore Events is a full service planning, design, and day of coordination company. We gladly assist our clients with all aspects of the planning process from start to finish. We are extremely detail oriented, stylish, organized, and most of all creative. We are focused on our client's dreams in order to ensure the entire experience is as unique as they are.
We work very closely with our clients in order to create a event that will be suitable for our client's personality and lifestyle. Our ideas and expertise create the perfect atmosphere for their occasion. We work with several well known vendors to ensure the best quality and perfection during their event.
We are conveniently located in Durham, NC. Serving any of the surrounding states and major cities in the United States of America. Our services are also available for destination weddings in limited countries.
Sabrina Seymore  – Owner/Certified Wedding and Event Planner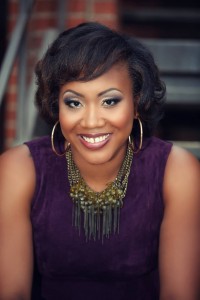 Sabrina is originally from Fayetteville, NC yet resides in Durham, NC. Sabrina is married to Avon Seymore and has two growing boys, Avon "AJ", and Bryce Seymore. Sabrina attended North Carolina Central University in 2004-2008 and earned her Bachelor of Science in Recreation Management. Sabrina also attended Liberty University in 2010-2012 and earned her Master of Arts in Marriage and Family Therapy. Sabrina has over 10 years of experience in the social work/mental health field as a certified substance abuse counselor. While earning her professional credentials Sabrina spent much of her time planning events for friends and family members which has blossomed as her career. Sabrina has built an excellent reputation with her creative ideas, eye for design and impeccable attention to detail. Her enthusiastic personality, combined with a genuine commitment to making every wedding & event flawless is why she loves weddings & events! Sabrina has a genuine compassion for people, the well being of people, and seeing people happy. She has coordinated weddings and events throughout North Carolina, Georgia, Maryland, New Jersey, South Carolina, NYC and District of Columbia. She has a background in Wedding and Event Planning, Coordination, and Event Design.
LaMonica Knowlin – Associate Planner
Authentic. Dedicated. Insightful. Three words that describe her personality as well as the service that she strives to deliver while planning your event. LaMonica is originally from Lumberton, NC and currently resides in Durham, NC.  She earned her Bachelor of Science from North Carolina Central University. With over 10 years of customer relation experience, she is devoted to providing superior customer service to each every individual. She plans, coordinates and assists with flowing flawlessly behind the scenes. LaMonica specializes in Day of Event Coordination and serves as the associate lead planner.
Torri Allen – Day of Event Coordinator
Jeremy Rose- Event Assistant
Torri is originally from Greensboro, NC. When it comes to design, Torri has an equal love for both extravagance and simplicity. Torri produces not only beautiful events, but also expertly organizes weddings & events that create an amazing experience for both our clients and their guests. Torri aims to make your wedding a personal, signature event, unique and reflective of your own personality. She specializes in Wedding Day Coordination..
Jeremy is a Wilmington, NC native and currently resides in Durham, NC. With his experience in event planning he utilizes his keen sense of taste and an eye for detail, when it comes to each and every client. He provides support the day of the event with coordination and setup/breakdown. Reassuring that each aspect of the event is successful, his enthusiasm and vigor to provide excellent service is shown with a smile at all times. Jeremy specializes in Day of Event Assistance.
Necolby Burt- Event Assistant
Ashlie Savage – Event Assistant
Necolby Burt is originally from Asheville, NC and currently resides in Durham, NC.  Necolby has been working in customer service for 13 years and takes pride in being able to help our customers in anyway they may need. Rather it is using her creative expertise in setting up/ take down during the day of the event or Wedding, or attendng to the Wedding party or the guest she is always there with a smile to get the job done. Necolby has experince throughout the North and South Carolina region.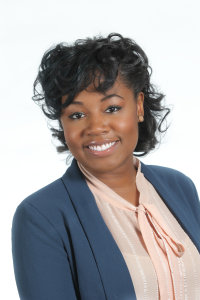 Ashlie was born and raised in Raleigh, NC. Ashlie references to her various years in the classroom and naturally bubbly personality to aid her in assisting and creating an impeccable day for each couple. She humbly works behind the scenes on the day of the event with ceremony and reception coordination and setup/break down. Providing a comfortable and seamless day while conveying a willingness to serve are Ashlie's key components to fashion a picture-perfect event! Ashlie specializes in wedding day assistance..